Americas
William E. Jones
The Golden State
2000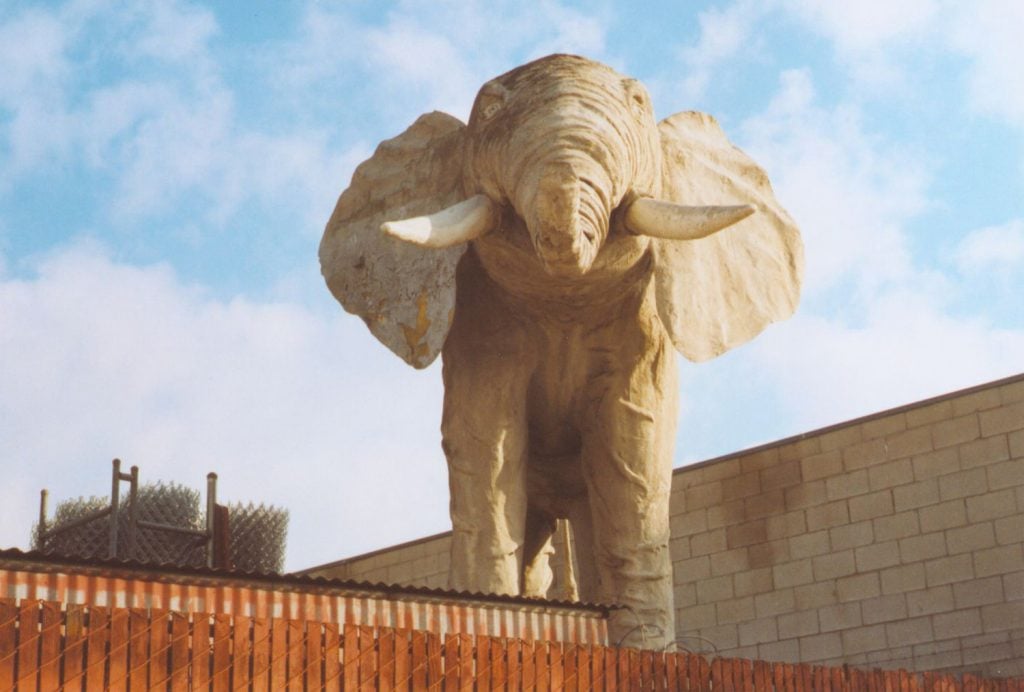 His series, The Golden State, harkens back to his early career and his photographic training. Using a still camera to compose the fifty images of the series, Jones turns his lens on the vernacular architecture of California's southern region, looking at the iconic and idiosyncratic spaces that define a region.
William E. Jones is a filmmaker, writer, and artist whose interests lie in the circulation of images—images that are broadcast, images that are hidden, and images that become imbedded in our collective consciousness. Jones works with still and moving images as a way to enter social histories, communicate personal narratives, and document cultural phenomena. Jones studied documentary photography under Walker Evans—one of the Farm Security Administration (FSA) photographers who documented American life during the Great Depression—and his works reveal a persistent interest in the power of the photographic image. Jones works fluidly between photography and filmmaking, gathering images and footage from elsewhere to build his intricate narratives.
Los Angeles-based artist and filmmaker William E. Jones appropriates vintage film material that he rearranges into new compositions. Often concerned with the way gay imagery was depicted in 1970s and 1980s, Jones's early films explore the complex configuration of homosexual identity with a rather nostalgic and romanticized gaze. Though fashioned in the same way, his later pieces look more directly at pornography and the appearance of fetish in popular culture.